---
Culture Hip-Hop
Since 1998, le meilleur du Hip-Hop américain et local,
présenté par RezO, Dj Unstick Ear, Maikash & G.S.K

---
NEX'REZO 20ANS DE HIP HOP SUR CANAL B: LA DERNIERE
29-09-2018
20 ans, 20 ans en direct!

C'est un beau chiffre pour tirer sa révérence.
RezO & Dj Unstick Ear, Fondateurs de l'émission qui a vu le jour en septembre 1998 n'ont qu'une seule chose à dire: "Place aux jeunes!".
Pour l'occasion, ils ont décidé de réunir une bonne partie des chroniqueurs phares qui se sont succédés tout au long de ces années.
Parce que NEX'REZO, à la grande époque, c'était 4h30 de direct tous les samedis, des freestyles interminables, des interviews complétement bancales mais complétement passionnées, des mixes de ouf, des mixes foireux, des chroniqueurs à la grande gueule interplanétaire, des appels pour passer du Wu tang dans des anniversaires morose, des graffs de 15 mètres de long au nom de notre radio, des spliffs, des bouteilles, des voyages pour de nouveaux disques, Du gros Pera, du funk, du reggae.
C'était tout ça, Nex'RezO...

Le 15 septembre, ce sera donc une longue émission, un peu à l'image des émissions pirates qu'ils faisaient fin des années 90 lorsqu'ils prenaient l'antenne toute la nuit sans demander la permission.
Se succéderont les morceaux phares de ces 20 années de Hip-Hop, ainsi que souvenirs et anecdotes, le tout, sous ce qui fit l'adage de l'émission : "Professionnels, mais différents!".

Des invités surprises viendront parfaire le tout, invités qui nous ont accompagnés une partie de l'aventure, qui sont entrés dans la famille Nex'RezO et qui viendront partager la bonne humeur promise de ce qui sera LA DERNIÈRE ÉMISSION!

RDV LE 15 SEPTEMBRE A PARTIR DE 20H30 SUR LA RADIO CURIEUSE!!!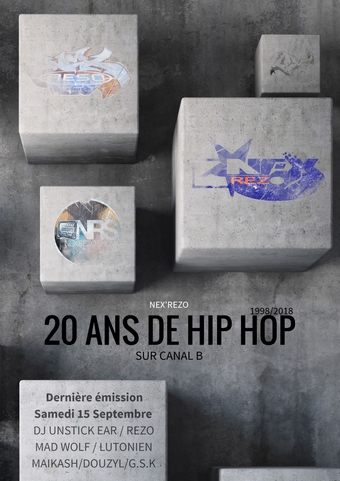 ---
PODCAST 08/07/17
08-07-2017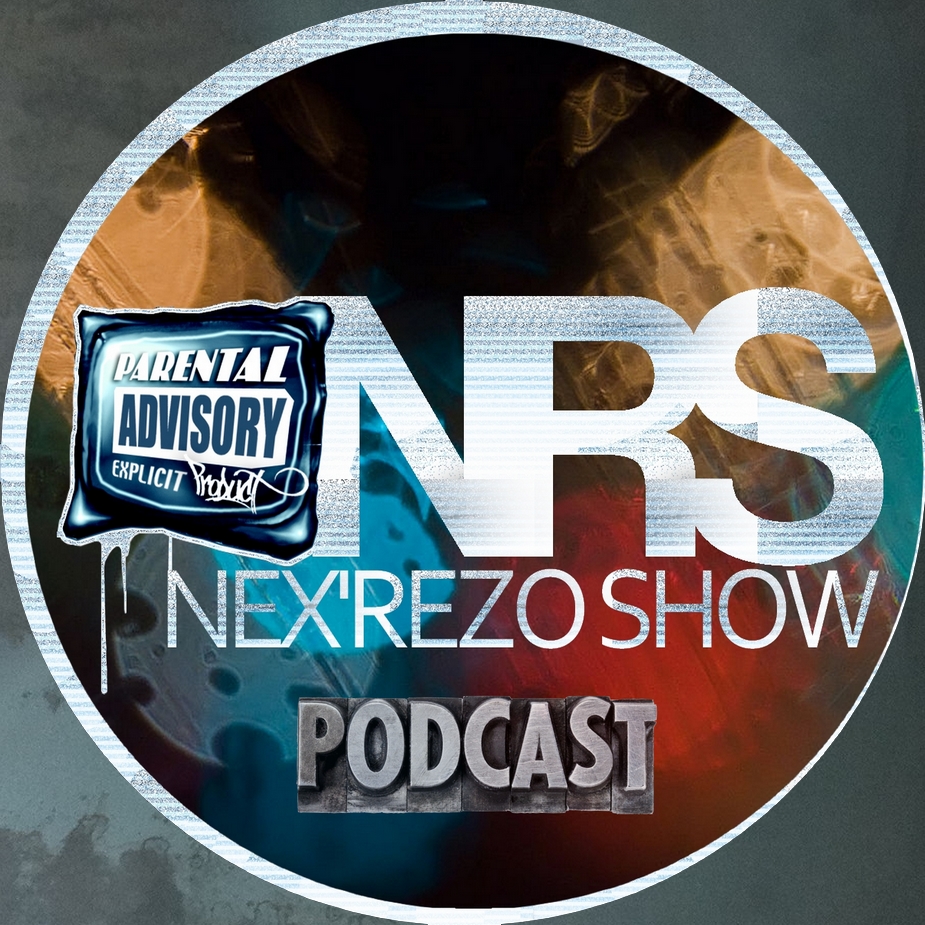 NEWS BY DJ UNSTICK EAR
01- The Doppelgangaz "If it wasn't for the cloak"
02- Sadat X & DIAMOND D "The devil is near"
03- Sadat X & DIAMOND D "Who's judging" feat. Tony Sunshine
04- Joe Young "Crack babies 2.0" feat. Method Man, Raekwon, Masta Killah & Cappadonna
05 - Junior Makhno "Psychedelic influence" feat. Dirt Platoon & DJ NIX'ON
06- MC Eiht & DJ Premier "Compton Zoo"
07- Showbiz and A.G. "The answer"
08- M-Dot "The empathy"
SESSION "WEST SOUTH" BY MAIKASH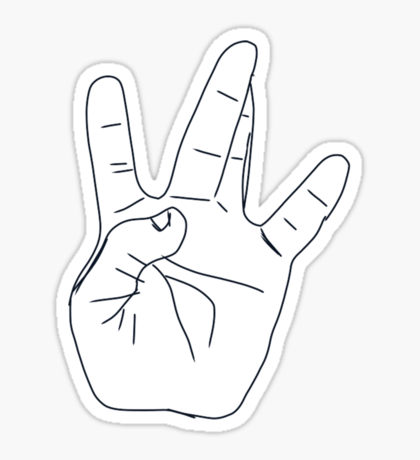 09. Mellow Man Ace "Rock On OG"
10. Krayzie Bone "On My Kray Shit"
11. Berner & Styles P ft. Scarface - Brothermob "'Go On"
12. Edgar Sosa "Power"
13. Annimeanz "The Intro"
14. Grynch ft. Anthony Danza & Gifted Gab "It Ain't The Same"
15. MC Eiht ft. Big Mike & J Starr "Born To Hustle"
16. Young Buck "Bury The Bag"
17. STARLITO ft. MobSquad Nard "Family To Feed"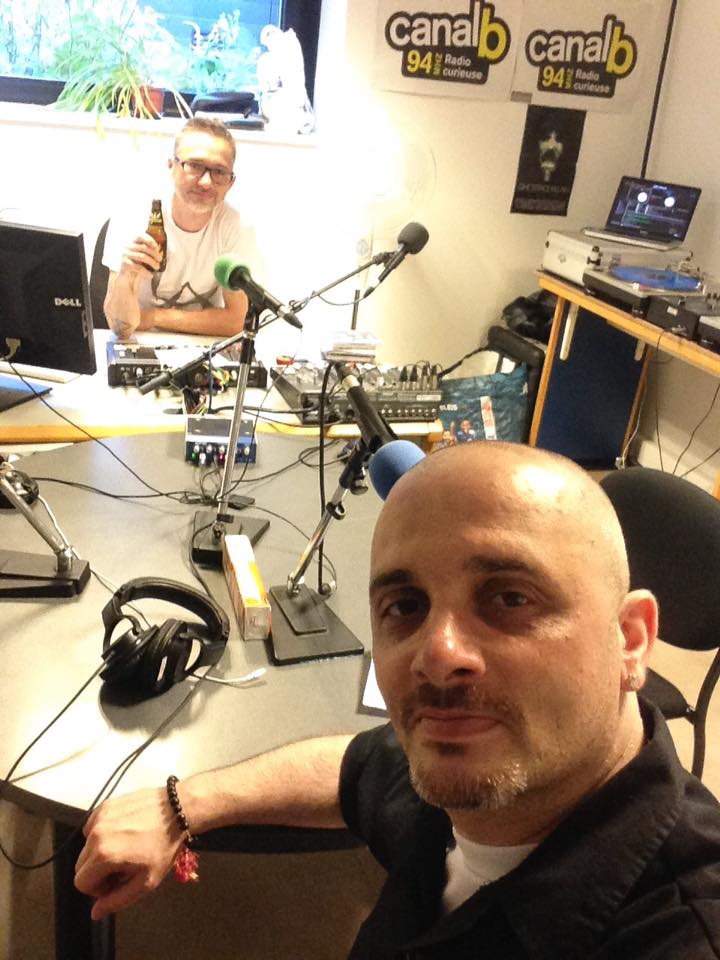 MIX & NEWS BY DJ UNSTICK EAR
18- NUJERICANS "Like this"
19- JAY-Z "Moonlight"
20- Omniverses "Look further"
21- Kyo Itachi & RUSTEE JUXX "Rio prints" feat. R.A. The Rugged Man Official Page
22- Local-Mu12 "Overtime" feat. Edo.G, Stryfe, Dana Coppafeel & DJ Grouch
23- Murs "Colossus"
24- Planet Asia "Vouchers"
25- Talib Kweli & Styles P "Brown guys"
26- Y Society "All human"
27- Lox "Filthy America"
28- a Cat Called FRITZ "Everybody" feat. Venomous2000TheUltraEmcee
BONUS VIDEO
---
PODCAST 01/07/17
01-07-2017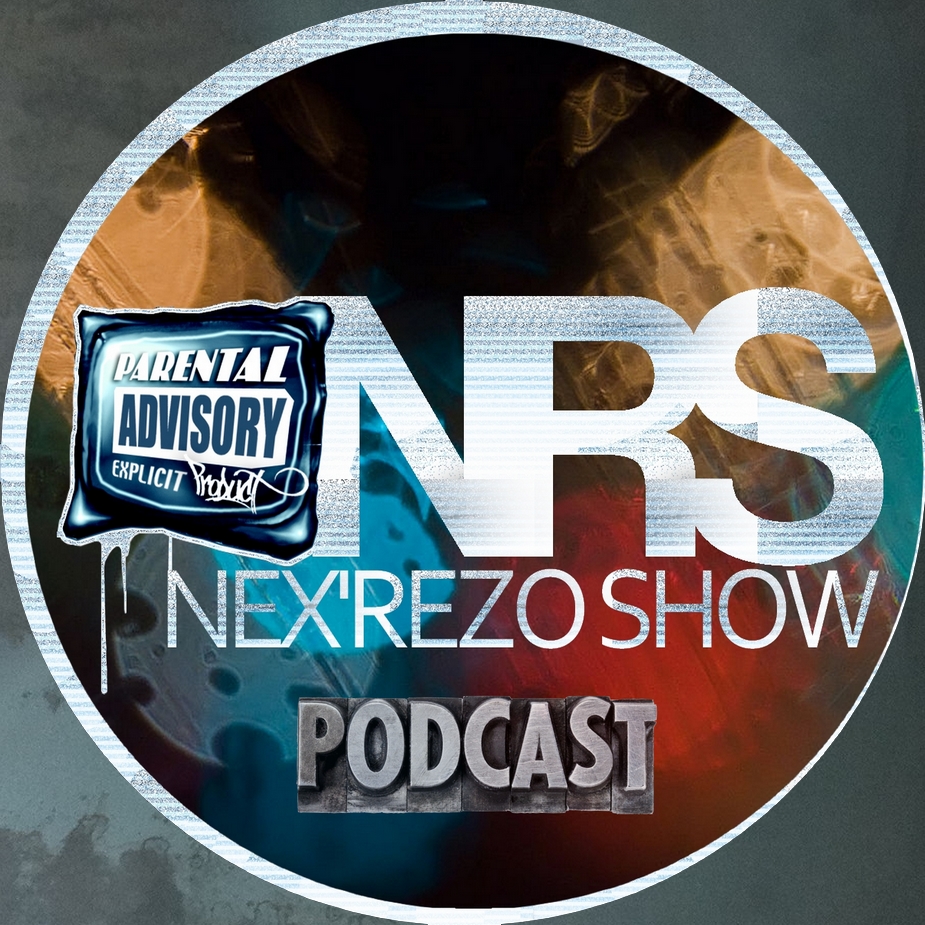 NEWS BY DJ UNSTICK EAR
01- Snoop Dogg "Revolution" feat. October London
02- JAY-Z "Caught their eyes" feat. Franck Ocean
03- Illa J "Home"
04- MC EIHT "Heart cold" feat. The Official Lady of Rage
05- Delinquent Habits "Go easy"
06- Group Home "Hip-Hop"
07- Ill Camille "Fight on" feat. Preston Harris & Damani Nkosi
08- MARQUEE & NINJUSTICE "Rude girls" feat. Puff & Dawn Gun
SESSION NEWS WEST SOUTH BY MAI KASH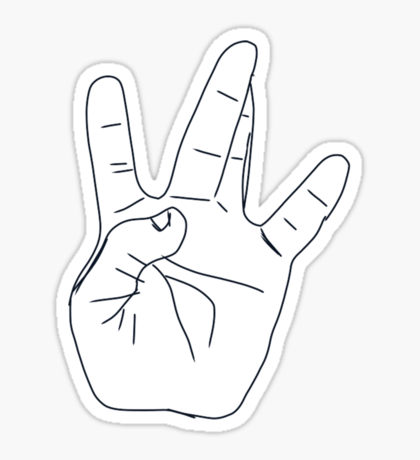 09. Demrick "Bad Guy"
10. 2 Eleven ft. G Perico "No Luck"
11. Z-Ro "You's A Bitch"
12. 13boy'z "Crimes"
13. Ampichino ft. P3, Shoddy Boy & Che Dolla "Gassen"
14. Berner & Styles P ft. Wiz Khalifa "Keep Smokin"
15. Slim Thug "O.G Talk"
16. Snoop Dogg ft. Big Bub "Love Around The World"
MIX & NEWS BY DJ UNSTICK EAR
18- Jupiter A.K.A "Lu$t" feat. Nolan The Ninja
19- Mr. Complex "Forever nu" feat. Maya Azucena
20- JAY-Z "The storyof O.J"
21- Davillins Ruckdown & DJ Skizz "Cashmere dice"
22- Jonwayne "Afraid of us" feat. zeroh
23- Local-Mu12 "Never had" feat. Sadat X, Torae & Fokis
24- Public Enemy "Toxic"
25- Big Boi "All night"
26- Vince Staples "Big fish" feat. Juicy J
---
PODCAST 24/06/17 (Spécial Prodigy of Mobb Deep)
24-06-2017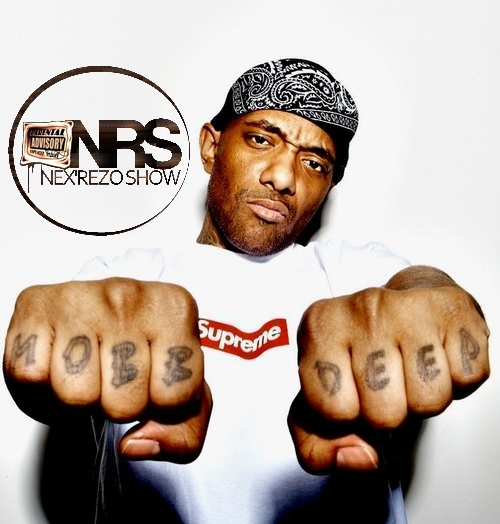 R.I.P
PRODIGY (MOBB DEEP)
1974 - 2017
Spécial Prodigy part 1 by RezOprOds

1- Hold You Down (With The Alchemist, Nina Sky & ILLA GHEE)
2- Whit Van (With Step Brothers - Alchemist & Evidence)
3- Dirty New yorker
4- Body (With Childish Gambino)
5- The Saga
6- Tick Tock (With NAS & Alchemist)
7- Basics
8- LMDKV
9- Seven Series Triplets (With Action Bronson & Raekwon)
10- Fame (With Roc Marciano & Evidence)
11- The Guns hold a drums (With Havoc Of Mobb Deep & Alchemist)
Session West South By Maï Kash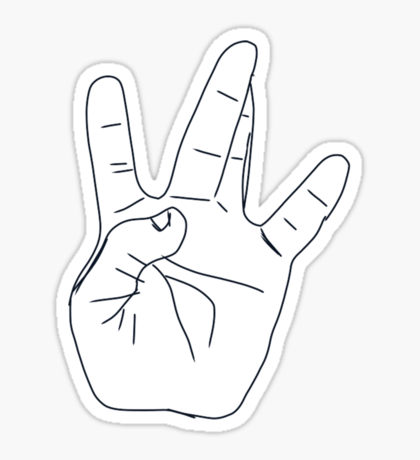 12. Demrick "How Im Feeling"
13. Krayzie Bone "This Is Real Life"
14. King Lil G ft. EMC Sinatra "California Dreamin"
15. Berner & Styles P ft. B-Real of Cypress Hill "Turkey Bag"
16. MC Eiht ft. Kurupt of Tha Dogg Pound "Gangsta Gangsta"
17. 2 Eleven ft Casey Veggies & Jay Worthy "Only"
18. Young Roddy & Jamaal "Ill"
19. Hollywood "Through My Music"
Spécial Prodigy part 2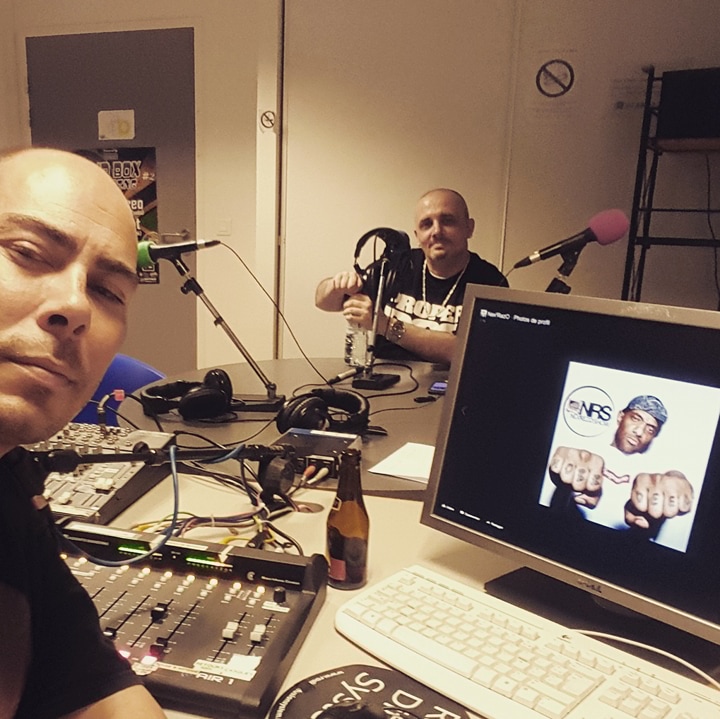 20- Hell On Earth (Mobb Deep)
21- Stuck On You
22- Still' Shining (Mobb Deep)
23-Quiet Storm (Mobb Deep)
24- Keep It Thoro
25- Shook Ones Pt II (Mobb Deep)
26- The Boiler Room (Freestyle with Sean Price)
BONUS VIDEO
---
PODCAST 10/06/17
10-06-2017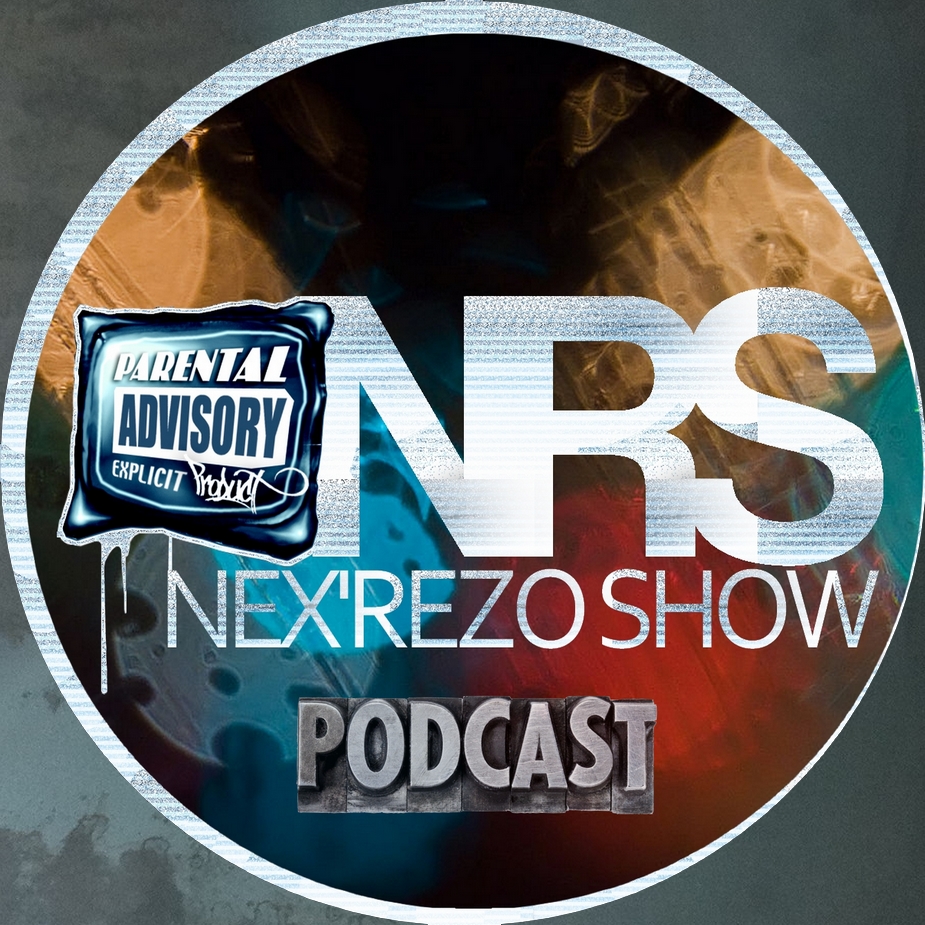 DJ UNSTICK EAR
01- MR COMPLEX " Time & place"
02- GROUP HOME "Da Lp"
03- Celph Titled "Dead up"
04- CAMP LO "Hollywood at the disco"
05 MR P CHILL "The light" feat. Jsmo & Lumis
06- Kendrick Lamar "Yah"
07- RAN REED "Silly love"
08- YOUR OLD DROOG "You can do it"
MAI KASH
9. Baby Bash ft. Paul Wall, Baeza & Fingazz (John Fingazz Stary) "California Finest"
10. Compton AV ft. Slim 400, Jooba Loc & TeeCee4800 "Internet Gangsta IG"
11. Gangsta Love "Say Whatever"
12. Scoop Deville "Suavecito"
13. Ladies of Beach City "Best Of The LBC"
14. Ganxsta Nip "Throw Your Hands Up"
15. J1 "RNS"
16. Revenue ft. Lil' Flip & Lil Keke "Hustlers Ambition"
DJ UNSTICK EAR
17- SIMBA (Simba Le Fonkicker) & MAI KASH (Rennes City) "On fait les choses"
18- Prince D'Arabee "Coeur à coeur"
19- SIMBA "Au dessus des pyramides"
20- The Notorious B.I.G. "Ready to die"
21- Mobb Deep "Let a ho be a ho"
22- Non Phixion "Futurama"
23- KOOL G RAP "Truly yours"
24- A Tribe Called Quest "Conrad Tokyo" feat. Kendrick Lamar
MAI KASH
25. Big June ft. Marty MacPhly "WoopN Out The Window"
26. Lil Mu ft. Damu & Looselyric "The Message"
---