---
Une émission rock'n'roll, dans son contenu comme dans sa façon d'aborder la musique. Au programme : actu, chroniques, interviews, débats et mauvaise foi.
Un dimanche sur deux (semaine paire) de 18h à 19h sur Canal B
Présenté par Ludmilla et Eric
---
Take It Or Leave It #17
02-05-2021
Le podcast de l'émission #17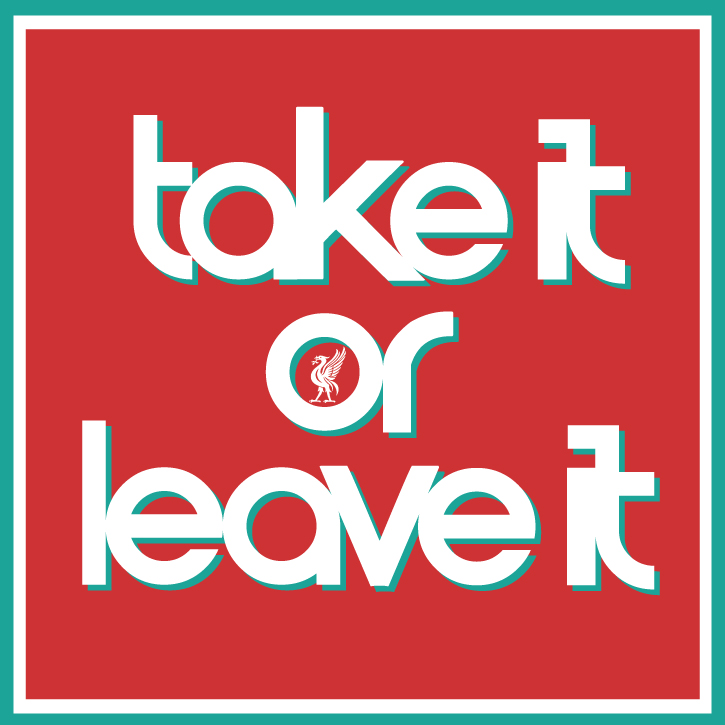 SPECIALE LIVERPOOL
Album de la semaine : The Coral – Coral Island
Sommaire :
THE CORAL – Strange Illusion
SPACE – Female Of The Species
THE STANDS – Outside Your Door
CLINIC – The Second Line
THE RASCALS – Freakbeat Phantom
THE WOMBATS – There She Goes
GERY AND THE PACEMAKERS – You'll Never Walk Alone
THE ZUTONS – Zuton Fever
THE CORAL – Vacancy
ECHO AND THE BUNNYMEN – The Killing Moon
THE FERNWEH – Next Time Around
THE BEATLES – While My Guitar Gently Weeps
LADYTRON – Another Breakfast With You
EDGAR 'JONES' JONES – Do Doh Dotcha Doh
THE CORAL – Lover Undiscovered
THE CORAL – The Ghost Of Coral Island
---
Take It Or Leave It #16
18-04-2021
Le podcast de l'émission #16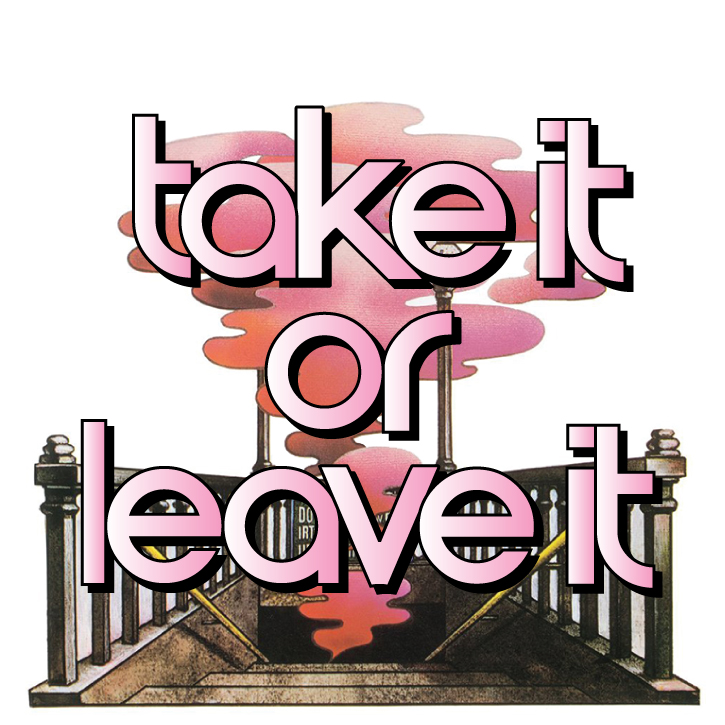 Sommaire :
GRYS GRYS – I'm Going Back
NIGHT BEATS – Playing Dead
THE VELVET UNDERGROUND – Rock'n'Roll
YETI – Don't Look Back To The One You Love
SORRY – Cigarette Packet
HUMAN EYE – Impregnate The Martien Queen
THE MARS VOLTA – This Apparatus Must Be Unearthed
TONY JOE WHITE – The Change
THE RAKES – Work Work Work (Pub Club Sleep)
AMYL & THE SNIFFERS – Born To Be Alive
CONSPIRACY OF OWLS – A Silver Song
INTERPOL – Untitled
PLACEBO – Mars Landing Party
---
Take It Or Leave It #15
04-04-2021
Le podcast de l'émission #15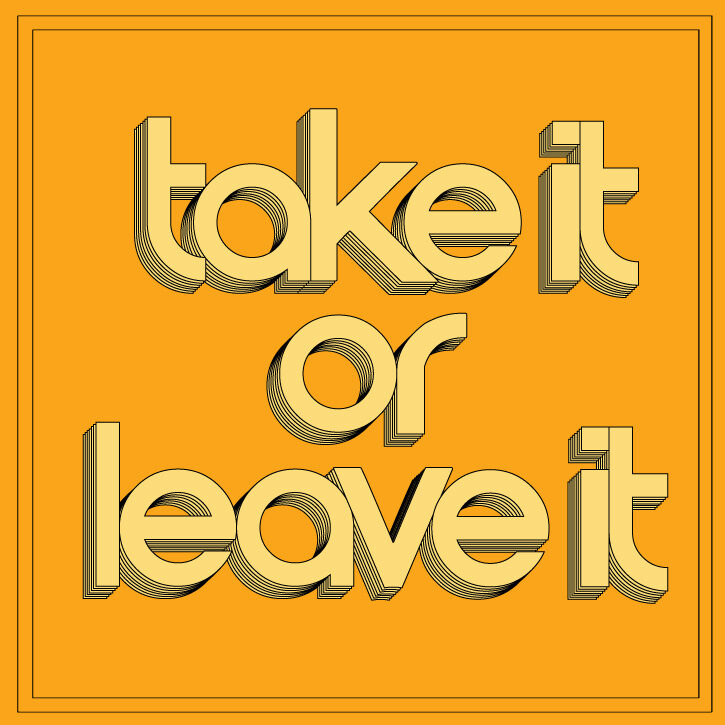 Sommaire :
SILVER SYNTHETIC – Out Of The Darkness
ARCTIC MONKEYS – Leave Bfore The Lights Come On
LOUIE – Trees
FAMOUS – Star
THE CHARLATANS – One To Another
ICEAGE – Vendetta
CHEMICAL BROTHERS – Let Forever Be
WESLEY GONZALES – Change Your Circumstance
THE ROUTES – Mesmerised
THE HIGH NUMBERS – I'm The Face
JACUZZI BOYS – The Pits
NADA SURF – Stalemate
CLAMM – Liar
STEREO TOTAL – Comme un garçon
JEAN-JACQUES PERREY – E.V.A.
---
Take It Or Leave It #14
21-03-2021
Le podcast de l'émission #14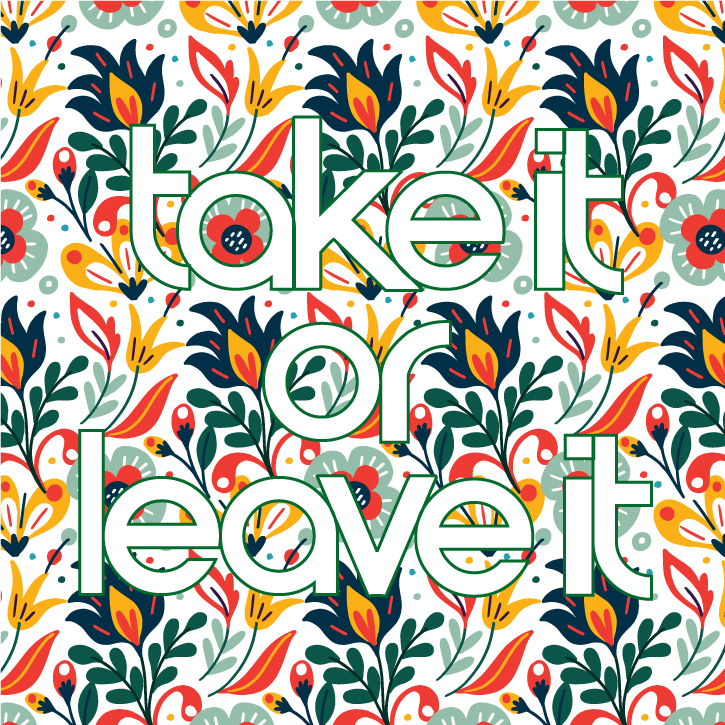 SPRINGTIME IS HERE !
Sommaire :
THE HORRORS – First Day Of Spring
COURNET BARNETT – Avant Gardener
THE BEES – Wash In The Rain
THE MOLOCHS – Flowers In The Spring
AMEN DUNES -Blue Rose
EXTRAA – A Flower And A Man
THE EIGHTIES MATCHBOX B-LINE DISASTER – In The Garden
THE GOOD THE BAD AND THE QUEEN – Nature Springs
MR DAVID VINER – I'm Getting Married In The Spring
EELS – Flowers
THE MONKEES – Pleasant VAlley Sunday
PETER DOHERTY – New Love Grows On Trees
THE ZOMBIES – Time Of The Season
MORT GARSON – Swingin' Spathiphylums
---
Take It Or Leave It #13
07-03-2021
Le podcast de l'émission #12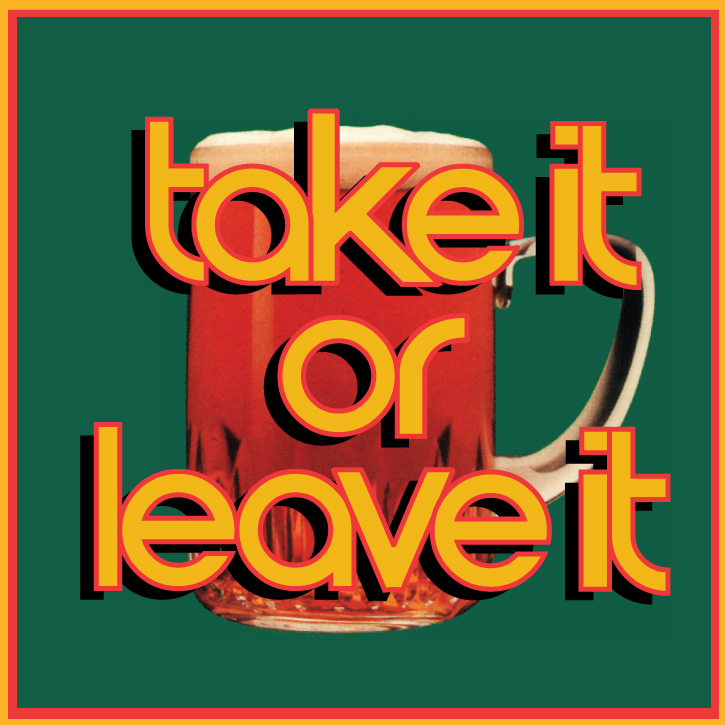 Sommaire :
SPECIALE BRITPOP
OASIS - Whatever
MENSWEAR - Back In The Bar
THE VERVE - This Is Music
DODGY - Staying Out For The Summer
SUPERGRASS - Mansize Rooster
ELASTICA - Line Up
KULA SHAKER - Tattva
SUEDE - Trash
PULP - Mile End
SUPER FURRY ANIMALS - Something 4 The Weekend
THE DIVINE COMEDY - Something For The Weekend
LONGPIGS - She Said
RADIOHEAD - Just
BLUR - End Of A Century
---